STEAL BACK TIME WHEN FASTENING ON STEEL.
Fastening on steel
Still clamping or bolting when fastening on steel?
Hilti have a range of fast and simple solutions that mean you can fix up to 240 fastenings on steel per hour - almost doubling your productivity when compared with traditional methods.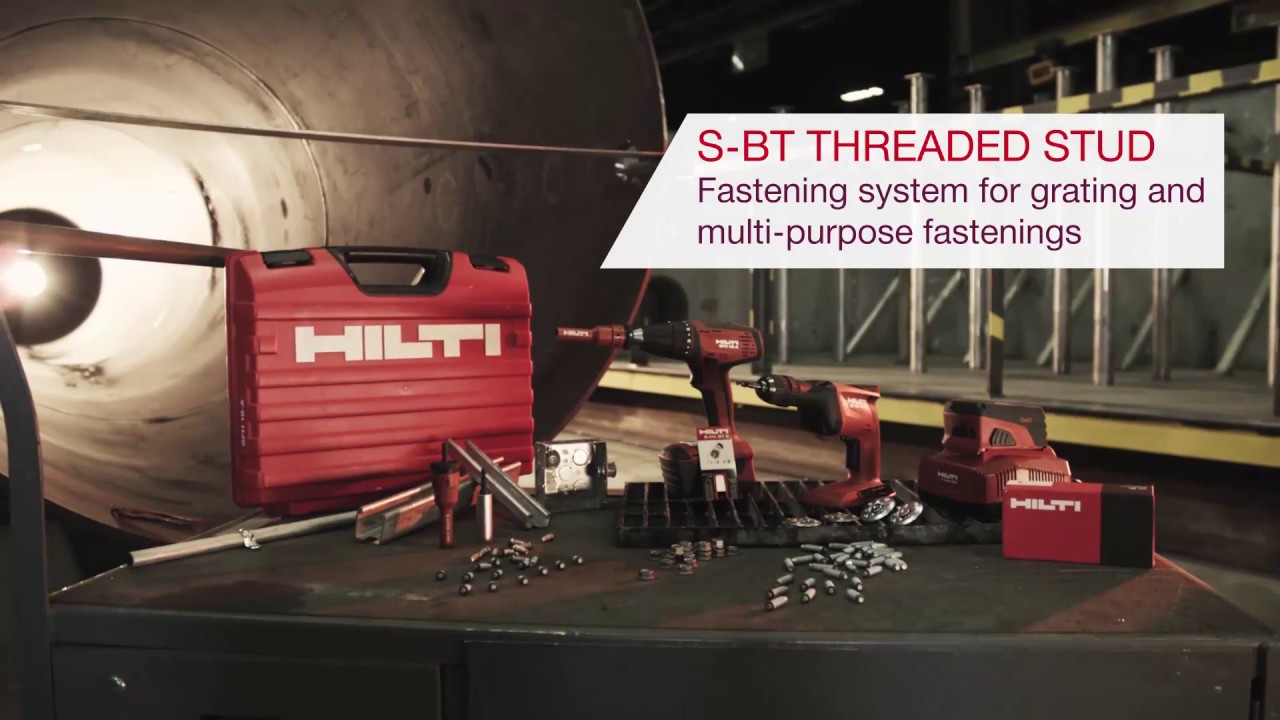 Multi-purpose fastenings.
The S-BT is the world's first blunt tip threaded screw stud which allows you to fix into aluminium and steel as thin as 6 mm without penetrating the base material. This battery driven, self-tapping solution can be installed quickly and easily by one person and provides a fast and safe alternative to welding, clamping or bolting.
What's more, it's vibration resistant so there's virtually no risk of the fastening failing due to vibration transmitted by industrial equipment.
Now available in both the highest grade stainless steel (A2) or with a hot-dip galvanized coating there's an S-BT fixing to suit your application, however harsh the environment.
Would you like to know more? 
Grating and industrial flooring
Grating and industrial flooring.
Whether you prefer to screw fasten or use a direct fix, there's a Hilti grating fastening solution to match your application.
Internationally approved, these grating fastenings offer an efficient solution for steel applications across all industries.
Electrical connections.
If electrical connections are more your thing, there's a direct fastening solution for you too!
The X-BT-ER M electrical connector is ideal for permanent, low current functional bonding and is much faster to install than traditional methods such as welding or clamping.
Made with 316 grade stainless steel, you can quite literally set it and forget it, safe in knowledge that it can withstand corrosive industrial environments.