Universal mortar HIT-1
The convenient and economic solution for light and medium-duty anchoring applications
SECURELY FITTED, FOR EVERYDAY SAFETY
HIT - 1 is an economical hard-cartridge adhesive mortar which offers a wide range of fastening applications in the light- and medium-load ranges. Suitable for fences, wall extensions, cable trays, light equipment, satellite dish installations, wireless internet antennae, sun shades, air conditioning, light duty racking, windows and doors. This mortar system delivers fast curing and multi base material mortar for anchorage in hollow, solid brick and  un-cracked concrete. 
Reduces cost per fastening point
Our HIT- 1 has 'No dispenser barrier! This means you can use it with a standard silicon dispenser. Essentially, this makes it one of the most cost effective mortars to use on the market. Also, you get significant reduction of mortar wastage in hollow brick using HIT-SC sleeve. In instances where you would like a dispenser, we have on offer the Dispenser MD 1000.

Reliable thanks to trustworthy technical data
We offer a range of technical data that makes it faster and easier for you to source product load tables or information related to our products. European Technical Assessments (ETA) proves a suitability to use HIT-1 in light and medium duty anchorage applications. This reduces the complexity and risk of wrong usage regarding application or base material.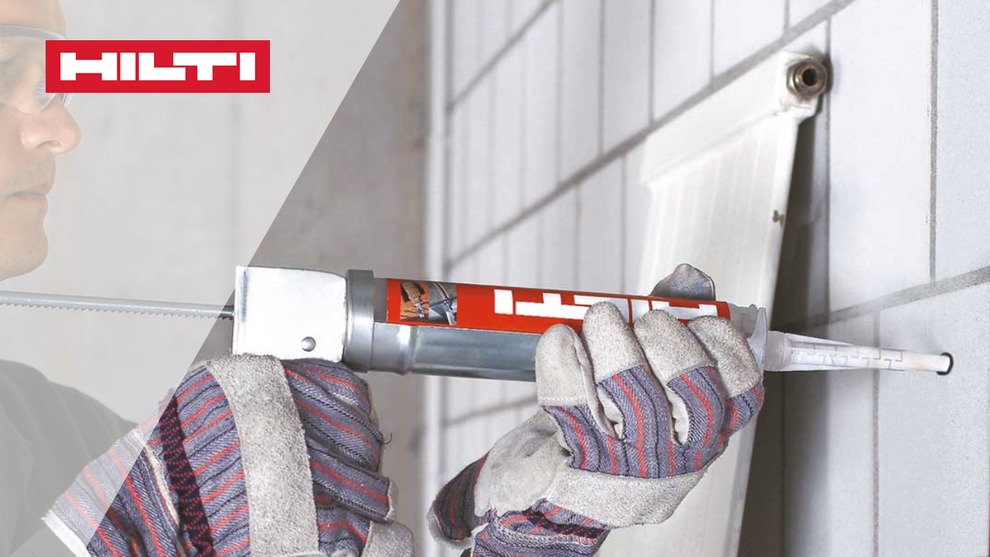 Compatibility with our Hilti product range
HIT - 1 offers full compatibility with existing Hilti dispensers, anchoring elements and installation products. Available now from your local Hilti Store or to order online with fast delivery.