FIRESTOP FOR ARCHITECTS
Firestop systems that go way beyond just products

At Hilti we can help you with  the specification and design of passive fire protection systems.
We also offer cutting-edge products, easy to use design software and technical backup onsite, online and on the phone. Just get in touch with your local Hilti office if you can't find what you need online.
FIRE CODE COMPLIANT PRODUCTS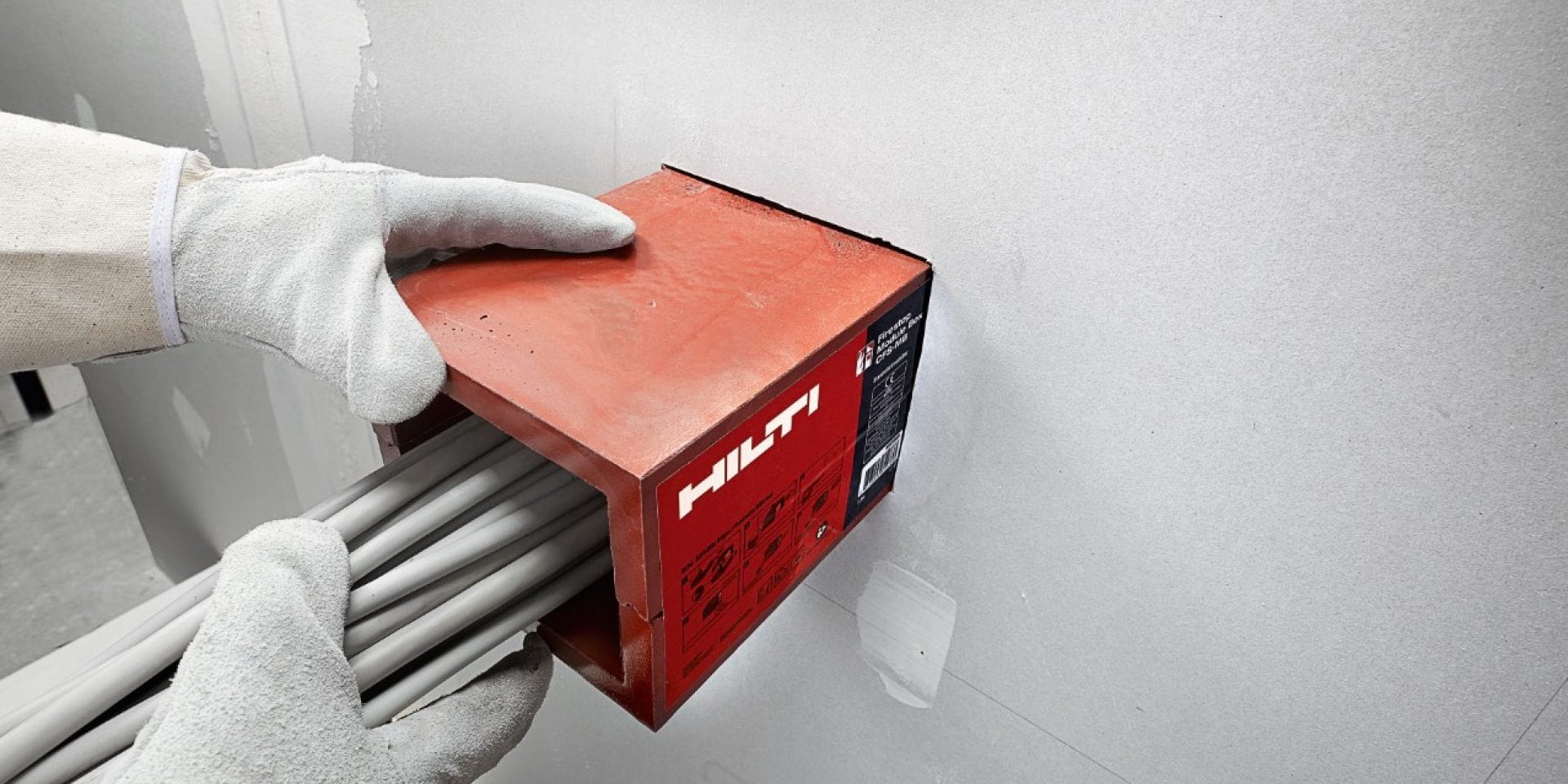 Our Hilti firestop products conform to the most stringent international standards such as ASTM and EN.
Life safety is of key importance to us at Hilti and we have more than 30 years' experience in the research and development of passive fire protection systems.
We offer a wide range of approved products to cover a wide range of applications on the jobsite.
Firestop systems can help restore the rating of a wall, ceiling or floor as it's penetrated by a cable, pipe or joint. It helps stop the spread of fire, smoke and toxic gases and is all part of the life safety plan of buildings.
OUR FIRESTOP PRODUCTS IMPROVE BUILDING PERFORMANCE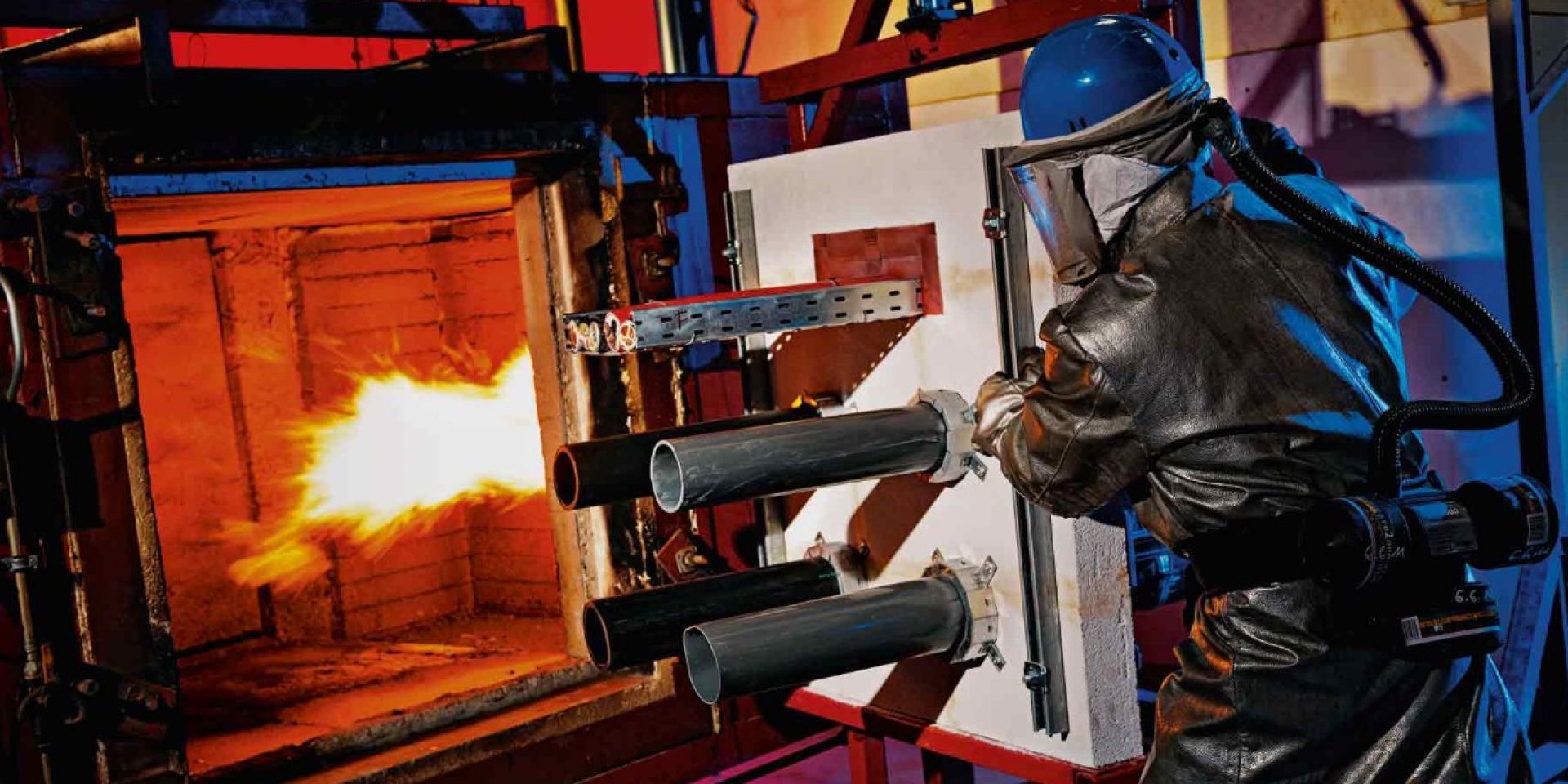 Our Hilti firestop products can improve building structures as well as protect from fire. They've been tested beyond ETA and UL fire protection tests and can:
Improve building acoustics – by blocking up gaps, which also carry sound
Reduce building movement – which can minimise post-earthquake impacts, thermal movement of piping systems, structural deflection or vibration in industrial facilities
Protect buildings from mould and mildew – we offer mould and mildew resistant products, which can be particularly helpful in the design of hospitals
Improve your sustainability and green building rating – we offer information about our products, such as VOC content, for LEED and BREEAM certification