FIRESTOP FOR BUILDING OWNERS AND SPECIALIST CONSULTANTS

At Hilti we can help you with the specification and design of passive fire protection systems.
We also offer cutting-edge products, easy to use design software and technical backup onsite, online and on the phone. Just get in touch with your local Hilti Technical Advisory Service if you can't find what you need online.
WIDE RANGE OF EASY TO INSTALL FIRESTOP SOLUTIONS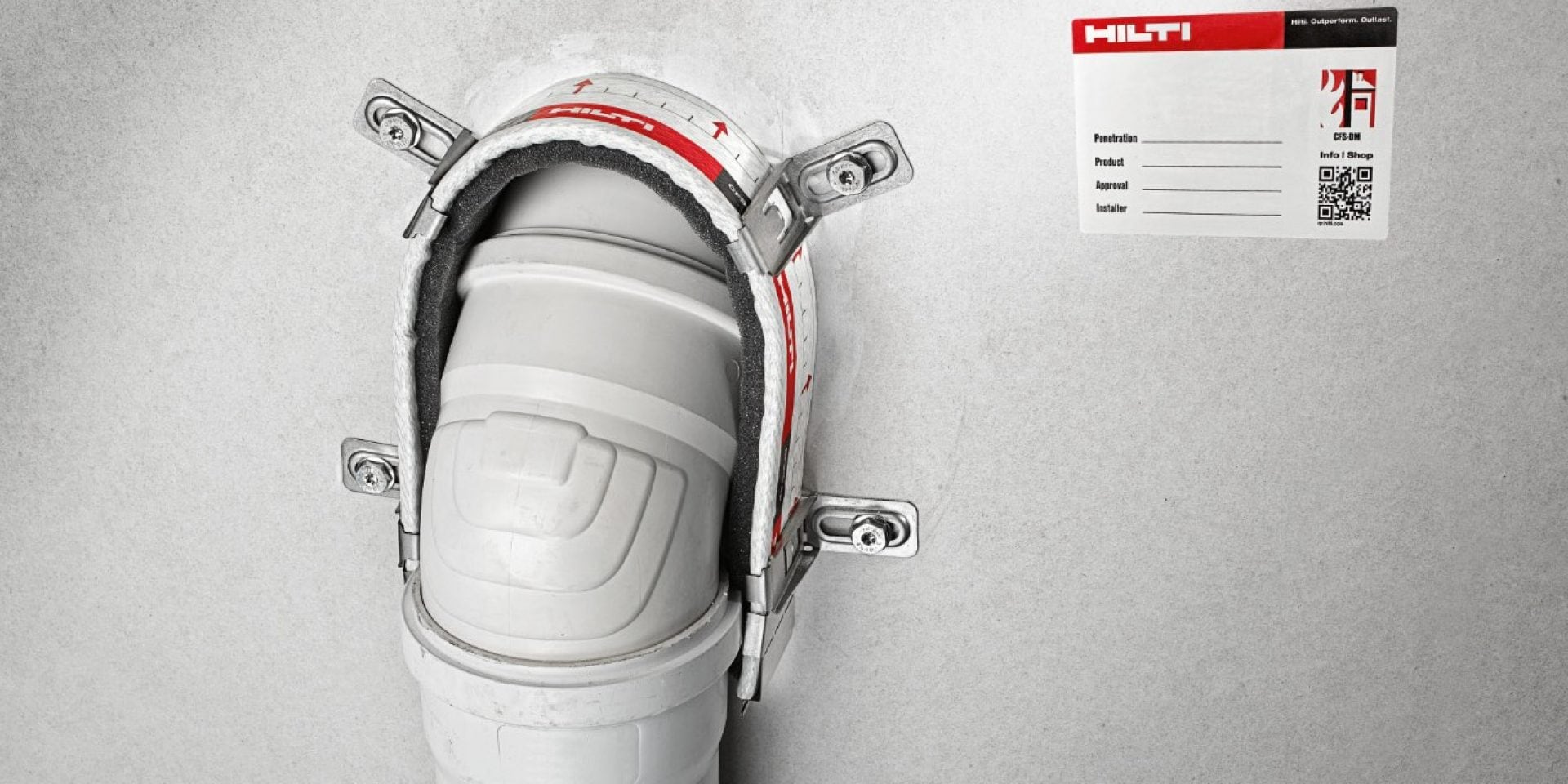 We offer a wide range of firestop products for many different applications and solutions, tested to the most stringent international standards such as ASTM and EN.
Our pre-formed firestop products can increase your productivity. They come with firestop material already inside, making them easy and fast to install, retrofit and inspect.
For instance our soft firestop blocks can be installed without mortar, easy to remove and reuse. Our firestop cable discs wrap around cables easily and effectively, and our endless firestop collar can be cut to any length you need and used for complicated pipe configurations such as inclined pipes.
EXPERT FIRESTOP DESIGN TOOLS AND INFORMATION

Our online Hilti technical manuals, approval documents and technical specifications help you to design quickly and easily. Simply cut and paste drawings and text into your own design from our Technical Library.
Access:
2D drawings
Specification text
Pre-planning documents
Approval documents
We also offer software and apps to choose products and design firestop systems, including an extensive BIM/CAD library of Hilti objects 
IMPROVING BUILDING PERFORMANCE WITH FIRESTOP
Our Hilti firestop products can improve building structures as well as protect from fire. They've been tested beyond ETA and UL fire protection tests and can:
• Improve building acoustics – by blocking up gaps, which also carry sound
• Reduce building movement – which can minimise post-earthquake impacts, thermal movement of piping systems, structural deflection or vibration in industrial facilities
• Protect buildings from mould and mildew – our Hilti firestop products are resistant which can be particularly helpful in the design of hospitals
• Improve your sustainability and green building rating – we offer information about our products, such as VOC content, for LEED and BREEAM certification