HILTI GROUP RECOVERING STRONGLY

Schaan (FL), September 24, 2021 – The Hilti Group achieved a sales growth of 13 percent up to CHF 3,872 million as per end of August 2021. Both the operating result and net income significantly increased compared to one year ago, with CHF 613 million (+38%) and CHF 466 million (+48%), respectively.
"We have managed to continuously recover from the pronounced dip last year, supported by a positive global construction market. Sales were approximately 5 percent higher compared to pre-crisis level of 2019," commented CEO Christoph Loos on the intermediate results.

All geographic regions showed a recovery trend, even though COVID-19-related restrictions are again being felt more strongly in some markets. Europe reported strong growth of 15.9 percent in local currencies, mainly driven by the Mediterranean countries. Both the Americas (+10.6%) and Asia/Pacific (+11.3%) regions also grew double-digit. The same applies to the Eastern Europe / Middle East / Africa region (+10.7%), where ongoing challenges in the Gulf region are slowing down growth.

Despite higher raw material prices and transport costs, the Hilti Group generated an operating result of CHF 613 million, 37.7 percent higher than in the same period last year. Net income rose by 48.2 percent to CHF 466 million.

The Hilti Group is confident regarding the coming months and expects an ongoing recovery, despite remaining uncertainties due to the COVID-19 pandemic. Sales growth over the full year of 2021 is still expected to be in the high single digits in terms of local currencies.

The 2021 Intermediate Result in 60 seconds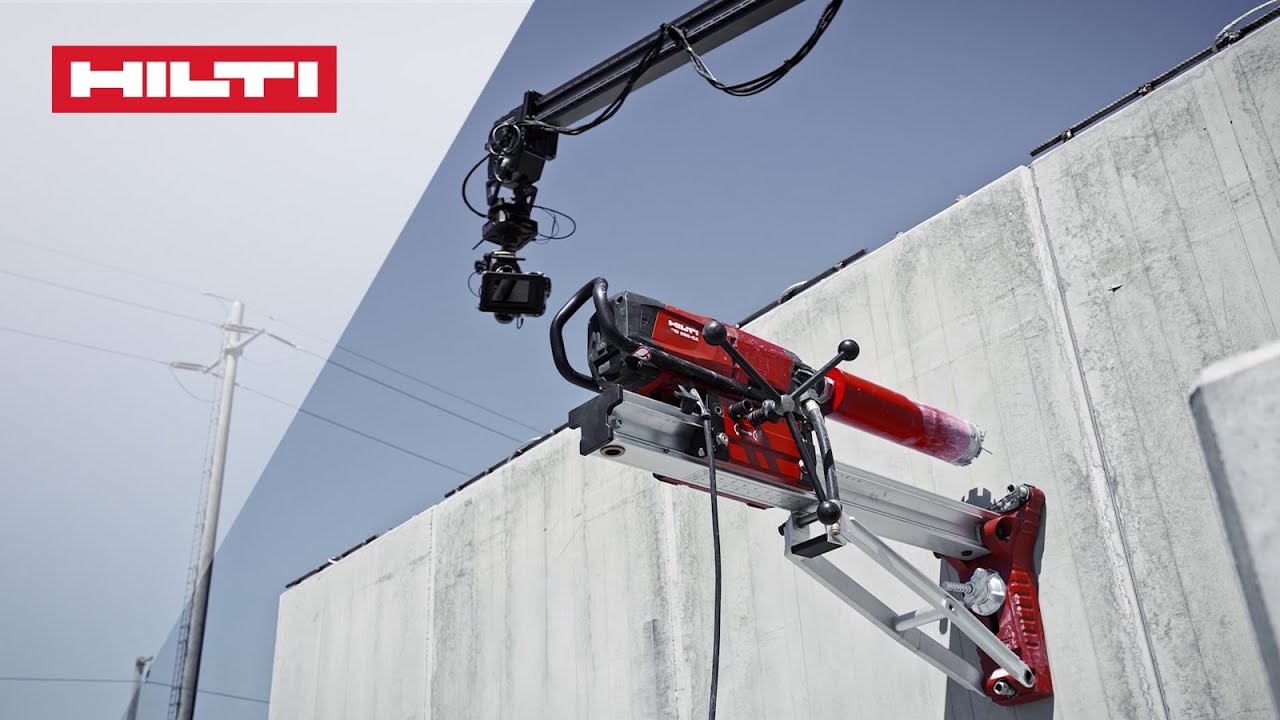 Key figures

January-August (in CHF million)

2021 (1-8)

2020 (1-8)

Change (%)

Net sales

3,872

3,426

13.0

Operating result

613

445

37.7

Net income

466

314

48.2

Free cash flow, excluding acquisition

225

158

42.3

Return on sales (%)

15.8

13.0

2.8

18.7

16.7

2.0

Research & development expenditure

238

224

6.2

Head count (as of August 31)

30,277

29,763

1.7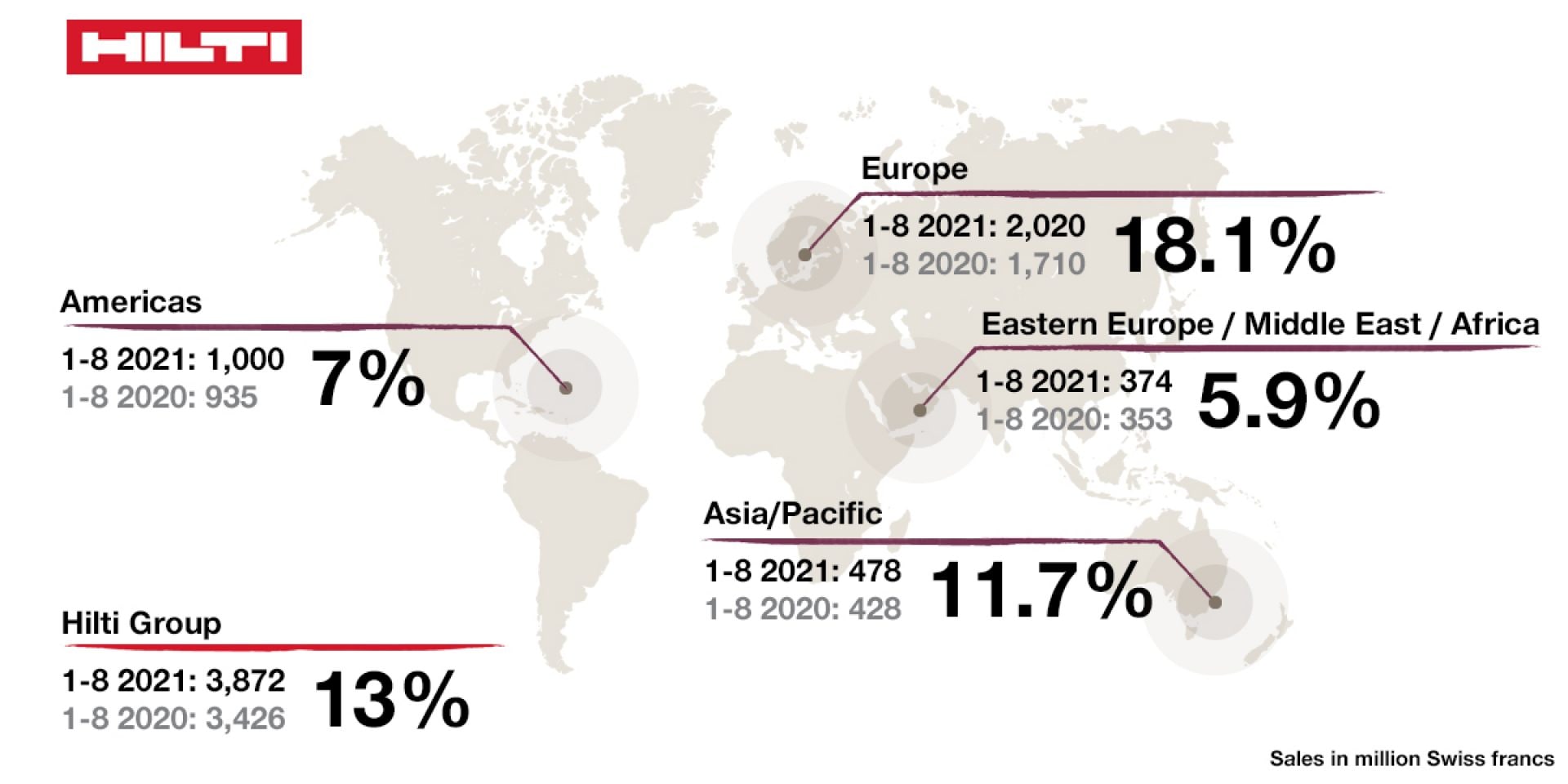 Sales growth January-August 2021 compared to the previous year

 

 

1-8/2021

in CHF million

1-8/2020

in CHF million

Change in CHF (%)

Change in local currencies (%)

Europe

2,020

1,710

18.1

15.9

Americas

1,000

935

7.0

10.6

Asia/Pacific

478

428

11.7

11.3

Eastern Europe / Middle East / Africa

374

353

5.9

10.7

Hilti Group

3,872

3,426

13.0

13.4