VERONA FORUM – AN INNOVATIVE REDEVELOPMENT IN VERONA, ITALY
Using Hilti shear connectors for composite beams

THE CHALLENGE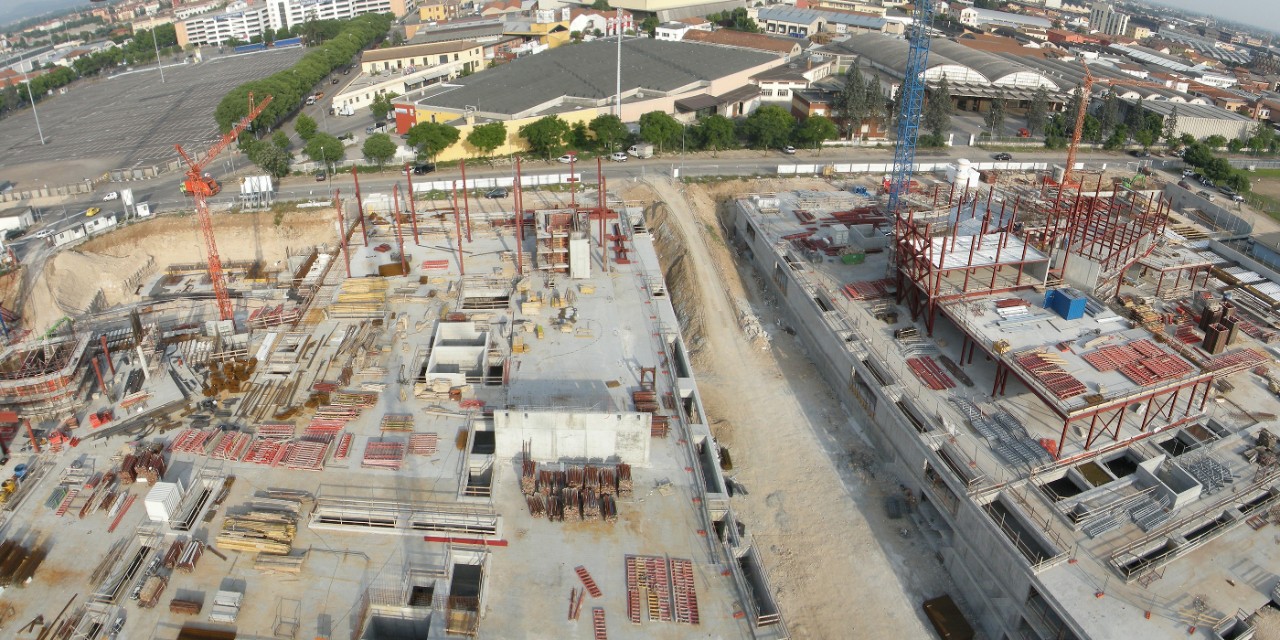 This was a large construction project, redeveloping the Foro Boario area next to the west gate of Verona's Exhibition Centre.
It included two new buildings, a 11,300m2 office tower and a 4 star business hotel of 8,000 m2.  Designed by Mario Bellini architect, it project uses innovative technologies like "green building" techniques to save energy.
Structurally, the office tower and the hotel have a central core made of concrete to accommodate service stairs, technical compartments and elevators. The material used for the floors consists of a steel-concrete solution with steel beam framework, made with commercial profiles and concrete slab.
THE SOLUTION
Hilti shear connectors were chosen to fasten composite beams in the decking and flooring.
These are designed to prevent sliding between the steel and concrete, and are an effective alternative to welding.
Different dimensions of Hilti X-HVB shear connectors were installed using our powder-actuated tools, which are powerful enough to penetrate inside the steel beam.
The advantages of our system were:
There was no need for an external energy supply – so the installer could work independently even when it was raining or very humid or in cold temperatures
Installation wasn't affected by the coating of the metal beams (for instance if they were painted or galvanized) as there was no need for welding
There was no need for a certified welder or specialist skills onsite
PRODUCTS SPECIFIED FOR THIS SOLUTION